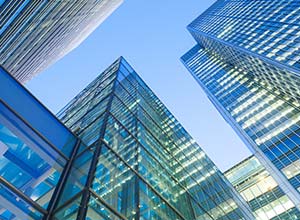 Innovation in the Staffing Industry
Quest Resource Solutions LLC located in South Florida is a premier provider of Technical and Healthcare staffing solutions. With a combined 20 years of end to end employment solution experience we pride ourselves in providing high level resources to large Fortune 1000 clients across the US.
Our business is about connecting with people and when you work with Quest Resource Solutions you will always get personal, face-to-face experience. Quest Resource Solutions has made it a top priority to keep up with the latest innovations and trends hitting the market today. When you need a specific candidate for a contract, contract to hire or permanent basis, we are able to find that person with precision and speed using a combination of social media, web, and local networking. Quest understands the unique dynamics impacting the job market – both locally and nationally.
Quest embraces innovation, new technology and personalized customer service. We are confident in our ability to serve you professionally by placing high energy, experienced and motivated individuals across all verticals. We strive to recognize your objectives and tailor a solution to meet your specific needs. Our screening process has been created through a combined 20 years of experience in Technical/Healthcare Staffing.
At Quest we treat our clients, business partners, vendors and associates with respect. We are transparent with our clients and associates and keep them aware of market trends and conditions so that they are able to make informed and sound decisions. We believe that trust is the only foundation that great bonds are formed. Clients are confident in the placements we make because of the results we consistently achieve
EXPERIENCED TEAM. WORLD CLASS RESULTS.
Roberto Abbenante
MANAGING PARTNER
For the past 11 years, I have been working in the staffing industry focusing on Healthcare and Professional Services.  I have successfully implemented full EMR conversions for Hospitals and HealthCare facilities throughout the US.  I was also in charge of spearheading the staffing efforts for a number of large healthcare organizations  in the state of Florida for the Statewide Medicaid Managed Care Program.
Jason Vana
MANAGING PARTNER
Jason has over 10 years experience in all aspects of Technology Staffing and Recruiting.  He was a Senior Leader of an Inc 5000 Technology Services Company in the South Florida area prior to starting Quest Resource Solutions.  Besides spending as much time as possible with his daughter Keira, Jason is an avid South Florida Sports fan and loves hitting the Links for a round of Golf.
LEADING MINDS. LATEST PUBLICATIONS.
Jason vana
2017-01-09T21:41:16+00:00
Risk Manager/ Patient Safety Officer is responsible for the analysis of variance, medical error, grievance and claim exposure data [...]
Jason vana
2017-01-09T21:41:16+00:00
Location: Sunrise, FL Description: Essential Duties and Responsibilities: Coordinates IT resources dedicated to Portfolio projects and Pods to maximize [...]
Jason vana
2017-01-09T21:41:16+00:00
Location: West Palm Beach, FL Description: A Full Stack Developer familiar with each layer of software development technology. Responsible for designing, [...]
Jason vana
2017-01-09T21:41:16+00:00
Location: Miami, FL Description: BASIC PURPOSE: Responsible for leading efforts focused on implementing and managing solutions scanning, analyzing [...]
OUR PARTNERS AND ASSOCIATES