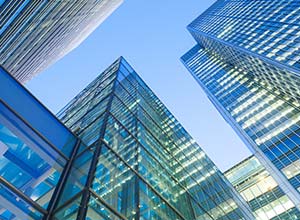 Accountability Matters
At Quest Resource Solutions we hold our management and staff accountable for the highest standards of behavior. We conduct business in a sincere, honest and fair manner resulting in great success for everyone. Quest provides high transparency within the organization in order to make everyone accountable for the drive and success of the company and most importantly our clients and consultants. This allows everyone at Quest Resource Solutions to be a true decision maker.
Relationships Matter:
At Quest we truly believe in becoming a part of your organization through hard work, accessibility and commitment. That allows us to pass along a true feel for your environment both professionally and culturally to any potential candidate in order to maximize the fit. What separates Quest from the thousands across the US is the value we put into the relationship aside from the business. Being professionally and culturally attached to our clients is extremely important and can only improve our process and in return enhance the service we provide. 
Our People Matter:
We pride ourselves in providing the best environment at Quest Resource Solutions. In today's workplace the constant grind can be somewhat overbearing at times. At Quest we strive to keep our employees engaged with a work hard play hard environment not just for our internals but our consultants as well. We want to create a culture that is productive both personally and professionally. Whether it's a Technical Certification or a milestone celebration, Quest always wants to contribute to the growth of our employees.
EXPERIENCED TEAM. WORLD CLASS RESULTS.
Roberto Abbenante
MANAGING PARTNER
For the past 11 years, I have been working in the staffing industry focusing on Healthcare and Professional Services.  I have successfully implemented full EMR conversions for Hospitals and HealthCare facilities throughout the US.  I was also in charge of spearheading the staffing efforts for a number of large healthcare organizations  in the state of Florida for the Statewide Medicaid Managed Care Program.
Jason Vana
MANAGING PARTNER
Jason has over 10 years experience in all aspects of Technology Staffing and Recruiting.  He was a Senior Leader of an Inc 5000 Technology Services Company in the South Florida area prior to starting Quest Resource Solutions.  Besides spending as much time as possible with his daughter Keira, Jason is an avid South Florida Sports fan loves hitting the Links for a round of Golf.
LEADING MINDS. LATEST PUBLICATIONS.
Jason vana
2017-01-09T21:41:16+00:00
Risk Manager/ Patient Safety Officer is responsible for the analysis of variance, medical error, grievance and claim exposure data [...]
Jason vana
2017-01-09T21:41:16+00:00
Location: Sunrise, FL Description: Essential Duties and Responsibilities: Coordinates IT resources dedicated to Portfolio projects and Pods to maximize [...]
Jason vana
2017-01-09T21:41:16+00:00
Location: West Palm Beach, FL Description: A Full Stack Developer familiar with each layer of software development technology. Responsible for designing, [...]
Jason vana
2017-01-09T21:41:16+00:00
Location: Miami, FL Description: BASIC PURPOSE: Responsible for leading efforts focused on implementing and managing solutions scanning, analyzing [...]
OUR PARTNERS AND ASSOCIATES